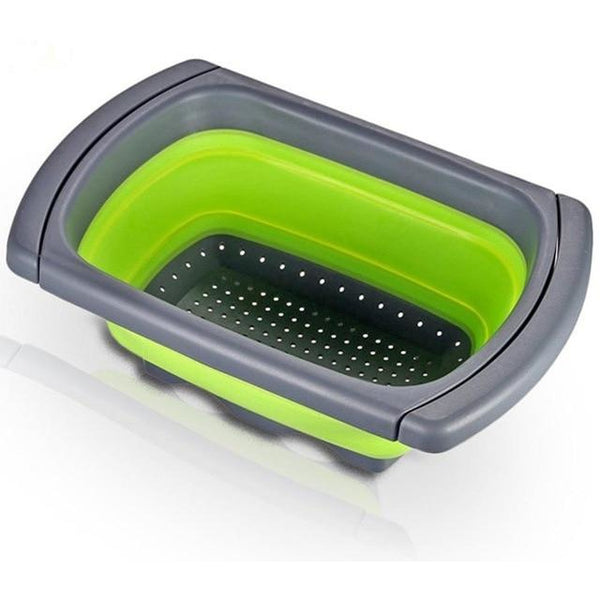 Having a problem washing your fruits or vegetables and you need to transfer it again to another container? Here's a handy and unique colander that can do both, the Collapsible Strainer with Retractable Handles! It's a vegetable, fruit, pasta strainer that fits mostly in any sink. Space-saver and compact, you can use it as fruit basket after washing. Easy to store in tight cupboards and limited space. With Non-slip handle and the holes are big enough to drain quickly, but small enough for content not to fall through. Good to drain pasta and is heat resistant up to 248° F/ 120° C. 
Made from non-toxic silicone materials, BPA free and fully FDA approved for consumer health & safety. Perfect for rinsing fruit, vegetables, draining pasta and canned goods
Telescopic arms make it suitable for most kitchen sinks
 It has 15.35 inches when folded, expands to 24 inches, 4.72inches deep and a 6 quart capacity. Handles extend to fits most sink shapes and sizes.
It has a space-saving design. Stack it on your other kitchen tools in your cupboard or place it standing up on the side and keep your space tidy.
Buy the Collapsible Strainer with Retractable Handles now 50% off! Hurry!
Please allow 14 - 21 days for delivery!