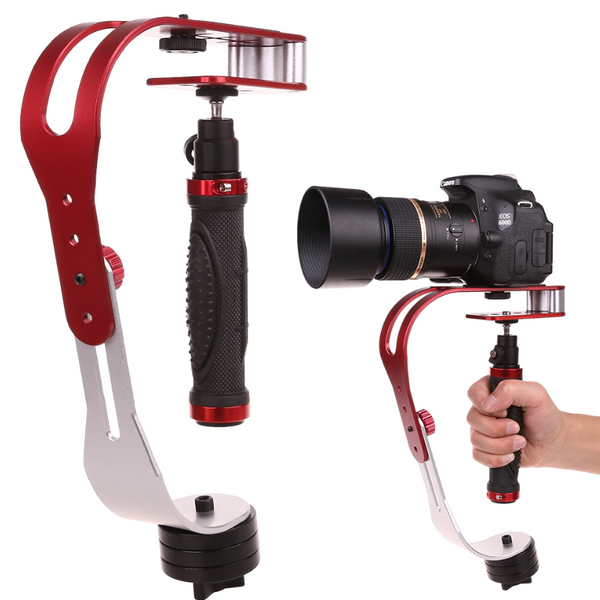 Ad Copy: Capture videos with perfect balance and with no shakes!
Order here/Buy Now/50% off here/click here >> (link to product)Share with someone who would love this!
AliExpress Link: https://bit.ly/2OzPyC5Video of product: YouTube Link (use at your own risk)
Description: Create professional-looking, smooth scenes with the Camera Stabilizer! This product is a handheld camera stabilizer that provides excellent stability and reduces camera vibration during video recording, assuring high-quality, clear videos. Made with aluminum alloy construction provides solid and durable build-quality for long-lasting reliability.
The Handheld Video Stabilizer has a rubberized, non-slip mounting surface so your camera attaches securely; and a rubber-covered hand grip for comfortable shooting. Suitable for camcorders, DSLRs, HD DSLRs.
Great for indie filmmakers looking to move their films to the next level!
Use in tight spots, up and down stairs, through crowds, in cars, on boats, etc.
Perfect for GoPro, Canon, Nikon, Lumix, Pentax or any other DSLR, SLR or camcorder up to 2.1 lbs.
Our unique design significantly reduces fatigue for longer, more elegant shots.
Get the Handheld Video Stabilizer  now and save 50% off!