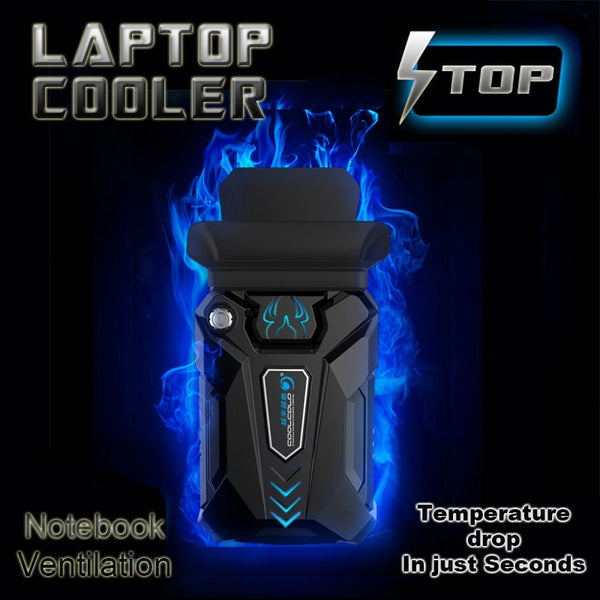 Keep your laptop in peak condition with High-Performance Laptop Cooler! This product is the best way to keep your laptop cool and free from overheating. Innovative & compact design, LED temp-display,13 different fan speeds and two-way installation make this cooler stand out from the rest. Your laptop will thank you as stays cool while you do intensive activities like play games, watch HD movies, or run a large number of applications. The High-Performance Laptop Cooler uses a unique but simple connecting device to firmly attach the laptop cooler to enable it to be moved around during use.  In automatic mode, the cooler intelligently adjusts the air-flow according to the temperature generated by the laptop and is on auto stand-by when the laptop is powered off. The fan is very quiet and makes little noise, not more than 70 dBm, even at the fastest speed. Compatible with most major brands of notebooks such as HP, Dell, Lenovo, Toshiba, Acer, Asus, and others.
Get the High-Performance Laptop Cooler now and save 50% off!
Allow 14 to 21 days for delivery!