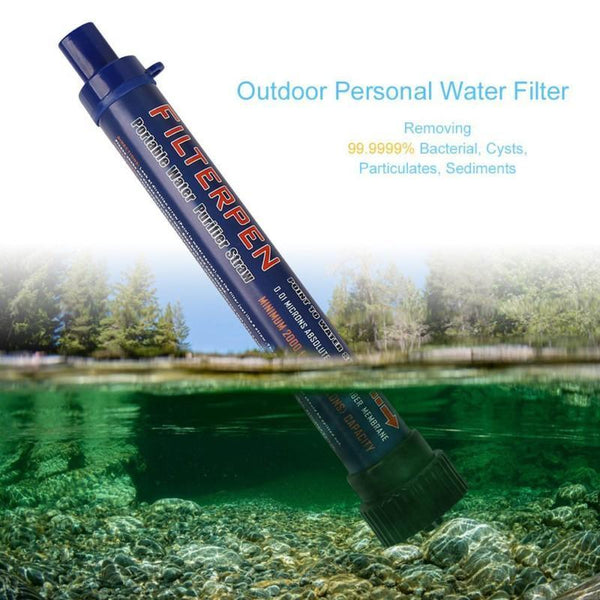 Looking for water, and you are out in the middle of nowhere? This Personal  Water Filter Straw is the perfect solution to get you out of the jam. It's the most effective personal water filtration tool you can use. It's a filtration straw that allows you to drink from any water source straight to your mouth. You can drink up to 1500L (approximately 400 gallons) directly from streams, puddles, and lakes. With advanced carbon filters, this product reduces heavy metals and chlorine to pass through the straw. Portable filtration, premium, and safer water!
Specially designed for back flushing. Just blow air from the outlet after drinking in order to keep the filters clean and prevent it from clogging

The water filter uses pure physical filtration and is safer than chemical sterilization, you can use it at ease, removes numerous bacterias that you can get from outdoor travels

Zero shelf life, the product can be stored indefinitely even after use

Perfect for your family and friends to use during camping, hiking, and backpacking or for your emergency kits at your home, car, and office
Get this Personal Water Filter Straw for your next camping trip. Get one for a friend and be sure to add one to your personal emergency kit!
Please allow 14 -21days for delivery!